About Us
This section of our website contains useful information about us. Learn about our caring staff, how to find us and see photos of our facility.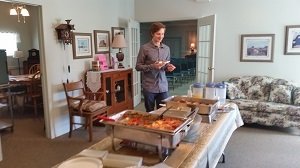 Mission Statement
It is the mission of the staff at Heritage Funeral Home to provide meaningful and personal services to the families in our community and surrounding area, with the highest level of care and compassion.
We strive to build trust, open communication and lasting relationships with the families we serve, with each other and with the community at large. We pledge to treat your loved ones as we would want our loved ones to be treated.
Grief Seminars
We hold two, seven week Seeds of Recovery Grief Seminars in the Tea Room of Heritage Funeral Home, one in the spring and one in the fall. Rosemarie Forsberg, Vi Legin and Linda Peterson conduct the seminars which touch on issues and difficulties that individuals may have.
Week One: Introduction evening to the seminar.
Week Two: Life of the loved one and the events leading up to the death.
Week Three: The funeral and after.
Week Four: Grief discussion and reflection on emotions.
Week Five: Constructing your new identity and gaining empowerment.
Week Six: Letting go, healing, moving on and forgiving.
Week Seven: Dinner and memorial service.
The sessions typically last several hours with everyone participating.
Pumpkin Festival
At the end of October we hold a Pumpkin Festival with carnival games, prizes, treats and free pumpkins for everyone.
Clergy Day
Heritage Funeral Home hosts a Clergy Appreciation Luncheon with invitations sent out to ministers and their spouses and staff, to show appreciation for the work they do during the time of a funeral service.
Relay For Life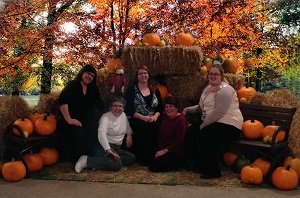 Heritage Funeral Home supports and participates in the Canadian Cancer Society Relay for Life.
Christmas Memorial
Heritage Funeral Home holds a Christmas Memorial in December with invitations sent out to families we have served. During the service we have a minister and an individual from our Seeds of Recovery Grief Seminar speak of their personal loss and how they have coped. There is a lighting of the candles and a liturgy of remembering. During this time the names of all the people who have died are read aloud. Refreshments follow the service.


Our dedicated and supportive staff are here to guide you through this difficult journey. We take pride in doing our absolute best to ensure your needs are met.


If you have any questions or concerns please feel free to contact us at anytime, we are available by phone or e-mail, or drop by the office in person. We are always here to help.


Our facilities offer a warm and inviting atmosphere that will be sure to please you.


Your impression of the quality and value of our services is very important to us. We respectfully ask for your assistance in evaluating the services we provided, as this will enable us to provide the best possible care to others who turn to us in their time of need.


Looking for something you can't find? We make it easy to get the answers you need. Please feel free to contact us at anytime.


See what's new! Check back regularly for upcoming News & Events.

Heritage Funeral Home - Nipawin
901 Nipawin Road East
​
​Mail to Box 3400
Nipawin, SK
S0E 1E0

Phone: 306-862-3979
Email Us
Tisdale Funeral Home - Tisdale
916-111th Ave
​Mail to Box 3400
Tisdale, SK
S0E 1T0


Phone: 306-873-4077
Email Us