A DEATH HAS OCCURED- THINGS TO BRING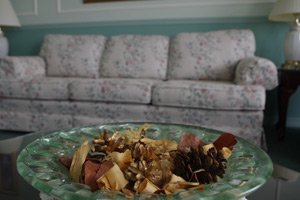 Photos
If possible bring larger photos, we can reduce them as needed. It's best if the facial image is clear and without glare.
-Used for newspaper, memorial cards and public notices. Formal pictures, digital images and snapshots are all acceptable.
Clothing
When selecting clothes for burial, remember to include everything that the deceased would normally wear when he or she was dressing themselves. Clothing can be altered slightly by funeral home staff if the deceased has gained or lost weight. We will make sure the clothing fits properly before visitation.
Full set of clothing. This can be anything from a formal suit or dress, jeans or casual wear, or simply night clothing such as pajamas and a robe.
Undergarments and socks or nylons
Shoes or slippers are optional
Glasses, jewelry, wrist watch or rosary
Items of Remembrance
Some families choose to bring items for display that tell a story about their loved one. This can include things such as sports memorabilia, craft items, family keepsakes or anything that brings fond memories.
Heritage Funeral Home - Nipawin
901 Nipawin Road East
​
​Mail to Box 3400
Nipawin, SK
S0E 1E0

Phone: 306-862-3979
Email Us
Tisdale Funeral Home - Tisdale
916-111th Ave
​Mail to Box 3400
Tisdale, SK
S0E 1T0


Phone: 306-873-4077
Email Us