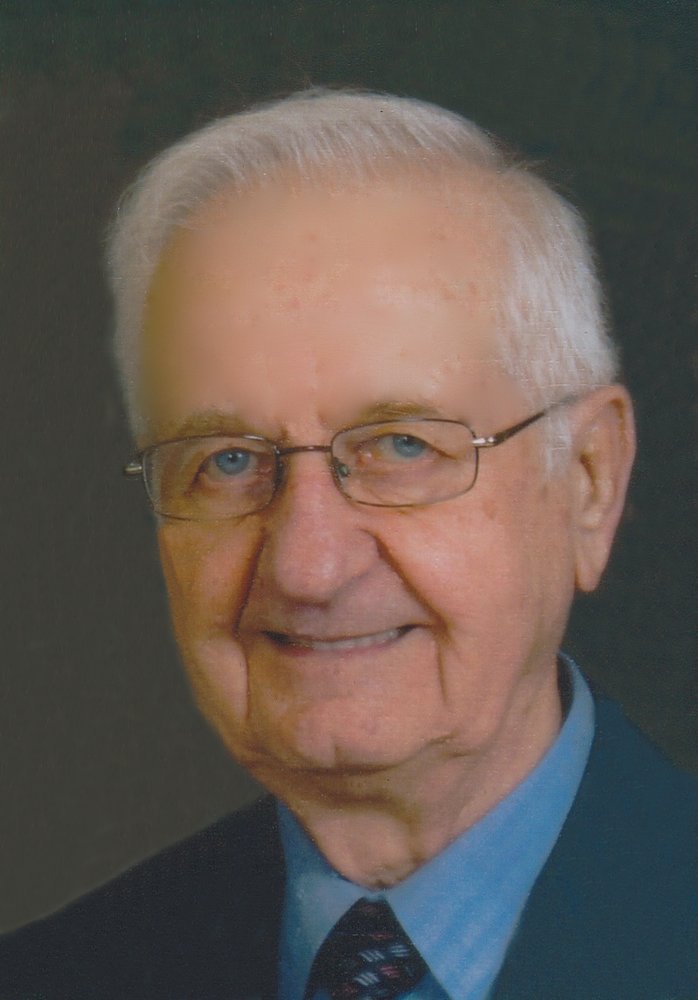 Obituary of Matthew Chychrun
Please share a memory of Matthew to include in a keepsake book for family and friends.
Matthew Chychrun (Demetro Czychrun) passed away on March 8, 2020 in Regina, SK, which had been his home since 2014. Matt was born September 24, 1929 on the family farm near Goodeve, SK. He was the 9th of 13th children born to Jacob and Justyna (Pidhorodetski) Czychrun. His elementary education was at Halech school, Goodeve, SK and he completed high school at St. Joseph's College in Yorkton, SK. Matt began teaching in 1-room schools after completing his teacher's training at Normal school in 1949. Matt took a break from teaching from 1951-1953 to try his hand at photography with his brother, Mike, in Ituna, and to work in Toronto on the Avro Arrow project. In 1958, he met Nelda Doidge while teaching in Dundurn, SK and they were married on July 22, 1959. They both lived and taught in Simpson, SK until they moved to Nipawin in 1967. Matt received his Bachelor of Education in 1967 and continued to teach in Nipawin until retiring in 1985. Matt enjoyed carpentry, making wine, curling and playing golf. Many people over the years have admired the skilled carpentry of the grandmother clocks he built and have enjoyed his fine wine during many happy family occasions. Matt was dedicated to the Ukrainian Catholic church and was very proud of being an Honorary Life Member of the Knights of Columbus. Family was very important to Matt, as he was a proud husband, brother, father, grandfather and great grandfather. He survived by his wife, Nelda, his siblings Joe (Cecile) Chychrun, John (Pat) Chychrun and Sophie Catchuk and his four children Janet (Chris) Nelson, Lyle (Michelle) Chychrun, Dwayne (Shelly) Chychrun, and Sheldon (Nadia) Chychrun. Also survived are his nine grandchildren: Jennifer (Mat) McGill, Michelle (Ronnie) Bitzer, Jeff Nelson, Scott Chychrun, Todd Chychrun, Jordan Chychrun (Tamara McCarron), Kathryn Chychrun, Vanessa Chychrun, and Olivia Chychrun. He was particularly proud of his great-grandchildren Carly and Jaxon Bitzer.
Heritage Funeral Home - Nipawin
901 Nipawin Road East
​
​Mail to Box 3400
Nipawin, SK
S0E 1E0

Phone: 306-862-3979
Email Us
Tisdale Funeral Home - Tisdale
916-111th Ave
​Mail to Box 3400
Tisdale, SK
S0E 1T0


Phone: 306-873-4077
Email Us