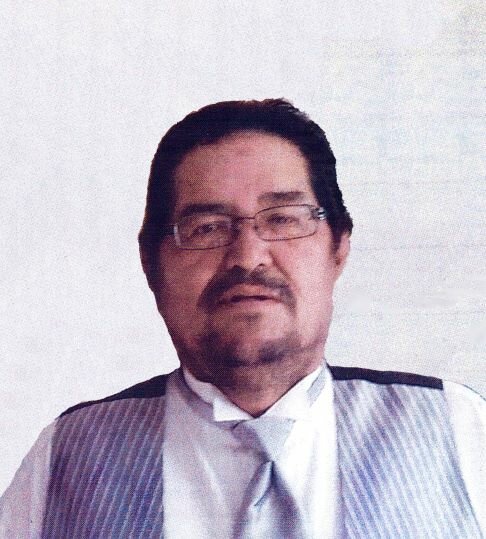 Obituary of Harvey McKenzie
Please share a memory of Harvey to include in a keepsake book for family and friends.
Harvey Allan McKenzie "Milleye" was born in Cumberland House, SK. He passed away on July 26, 2022 at the age of 61 years old. Milleye was raised in Cumberland House. He was the third oldest of nine children born to Louis and Mary McKenzie. Milleye received his education at Charlebois School. He began working for the DNS sawmill at the age of 16. Later he became a seasonal firefighter and often expressed how he loved to go out firefighting. He has always been a hardworking man. Milleye was one of the best hockey players during his younger years. Even though he was a great player, he eventually became a ruthless referee! He enjoyed fishing, playing ball and volunteering in community events. He was often a chaperone for youth trips. He was also a proud football spectator of the CH Islanders, especially when his nephews were playing. Milleye worked at the H & M Gas Bar as a gas jockey and later at the Chief Island Store. Also, for many years, he drove taxi for medical trips or for his regular customers. Milleye loved his family and he was very devastated when he lost his baby girl at the tender age of fifteen. He was a friendly person who loved to tease everyone. He had a nickname for everyone and if he did not have one, he greeted you as a friend or relative usually with "hello bro". He was a humble man and was loved by many children in the community. His pride and joy were his grandchildren and he was always eager to show videos or pictures of them to whoever he came across. Milleye is lovingly remembered by his mother, Mary McKenzie; his children, Kelly Morin, Chantel (Gerald) Crane, Natalie McKenzie (Logan), Rishard Cook, and Joey Michelle; his grandchildren, Christina, Shaylene, Seth, and Logan Jr; his brothers and sister, Floyd (Bernadette) McKenzie, Richard McKenzie, Angus (Margaret) McKenzie, Hazel (Walter) Sewap, Dougal (Tammy) McKenzie and Leonard (Kendra) McKenzie; his stepbrothers, Barry (Donna) Carriere, Dwayne (Francine) Carriere and James Carriere; his aunties, Hazel (Eddy) Head of Moose Lake, MB, Sylvia Settee of The Pas, MB and Marie Louise McKenzie; his uncles, Donald McKay, Leonard (Marie) McKenzie and Joe Thomas of Estherville, MB; also numerous cousins, nieces and nephews; and two special friends, Marlene Fiddler and Darlene Morin Wiens. He was predeceased by his baby girl, Shellie McKenzie; his father, Louis McKenzie; his grandparents, Bill and Florence McKenzie, and Zacheus Head and Charlotte Settee; his aunts and uncles, Percy and Lizette McKenzie, Hilliard McKenzie, Virginia McKay, Adam Settee, Alex Settee, Nancy Mink, Della Settee; and his stepbrother, Richie Carriere. Rest in Peach Milleye, you will be missed by everyone.
Heritage Funeral Home - Nipawin
901 Nipawin Road East
​
​Mail to Box 3400
Nipawin, SK
S0E 1E0

Phone: 306-862-3979
Email Us
Tisdale Funeral Home - Tisdale
916-111th Ave
​Mail to Box 3400
Tisdale, SK
S0E 1T0


Phone: 306-873-4077
Email Us